Want to receive this by email every Saturday? Use the email signup to the right and get them for free!
Hello UPC Fans!
..
Yet another busy week! We've analyzed and ranked 12 more bills, gave live coverage of the 2013 SLCO Inaugurations, and put out another UPC internet show! As it turns out, UPC will also be featured on Channel 2 this weekend about quickly we're growing to become the best source for political news in Utah. It's all thanks to your support, so keep clicking!


Utah Political Capitol brought it to you first!

Oversimplifying the Education Budget Can Lead To Horrible Consequences 

Often times when analyzing legislation, bills can appear to be sound, logical, and even reasonable upon first glance. But, after analyzing many bills over many years, one starts to learn that these types of bills are the ones that you have to hold to the highest level of scrutiny…

Photo Gallery: 2013 SLCO Inauguration

We've got 39 exlusive photos of the SLCO Inaugurations this week. Mayor Ben McAdams, Councilman Sam Granato, outgoing Mayor Peter Corroon and more!

This isn't from us.. but it's worth a read. The Salt Lake Tribune has broken a story about how an indicted businessman says our newly elected Attorney General John Swallow may have been involved in bribery and fraud.

Don't forget to listen to the UPC Podcast!

This week, Eric & Curtis discuss GOP Gun Restriction Bills and Quirky Fixes to Education Funding

blank

blank

Don't forget, the podcast airs Monday mornings on UtahPoliticalCapitol.com! This week's guest is former Republican Representative and blogger, Holly Richardson.
blank
This Week's Analyzed Bills, From Best to Worst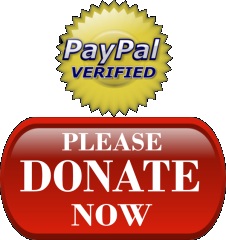 Here at Utah Political Capitol, we are 100% dedicated to making sure that every bill we analyze, every interview we do with an elected official, and every online radio program we produce comes to you 100% free. That remains possible because of the donations we receive from citizens like you. If you enjoy what we're trying to provide, help us keep it going!Click the button —>>
blank
Want to request a bill be analyzed? Have a news tip or a question? Email us at: utahpoliticalcapitol@gmail.com